Regular price
$99.00
Sale price
$79.00
Unit price
per
Sale
Sold out
In Stock(China) Takes aboout 2-3 weeks.
One Replacement Bulb.

Note:Battery model NO. 23A 12V

【EPA Certified】EPA EST NO. : 96998-CHN-1
【Strong UV intensity】1574 μW/cm2 at the distance of 10inch, as shown in the picture.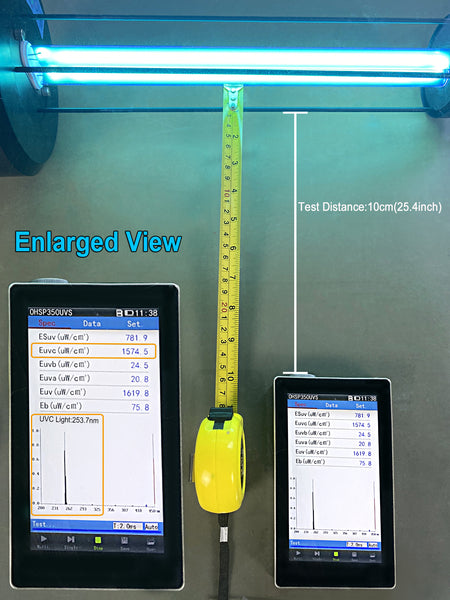 【 UVC with no Ozone smell 】253.7nm UV light, can remove bad smells, kill bacteria, use for the disinfection of bed, sofa, carpet, basement, storage room, etc. no longer feel inexplicably itchy.

【 Easy Installation】As shown in the picture.

【 200 ft Remote Timer Control 】15/ 30/ 60minutes, different timer modes designed for different needs. Wide range Powerful Remote Control, can receive the signal from the behind wall, turn it on or off.
【 Amazing 600 sq. ft. Application Coverage】Suitable for home, hotels, shops, clinics, schools, salons.


Package including:
38W UVC Ozone-free bulb *1

Sturdy lamp base with 6.2 ft cord *1


lampshade *1

two screws (used to fix the lampshade with base)

Remote controller *1
Cautions when using this UV-C lamp:
U-V ray will hurt eyes and skin, please don't look at the working bulb.

People/pets/plants must leave the room when the lamp is working.

Liquids such as perfumes and wines should be kept away from the UV light, as the powerful U-V rays may cause chemical metamorphism.

Don't put brightly colored clothes toys under the light, as the strong oxidation of U-V ray may cause slight fading.

If there are unmovable fish tanks or plants/painting in the room, you can cover them with a non-transparent newspaper or cloth to avoid the UVC rays.

Keep the lamp out of the reach of children.
【1 YEAR WARRANTY 】Committed to providing the best service, if you have any question, please contact Customer Support, we will reply within 24 hours(excluding Sunday and holiday).
How to clean up a broken bulb  - Website:epa.gov/cfl
View full details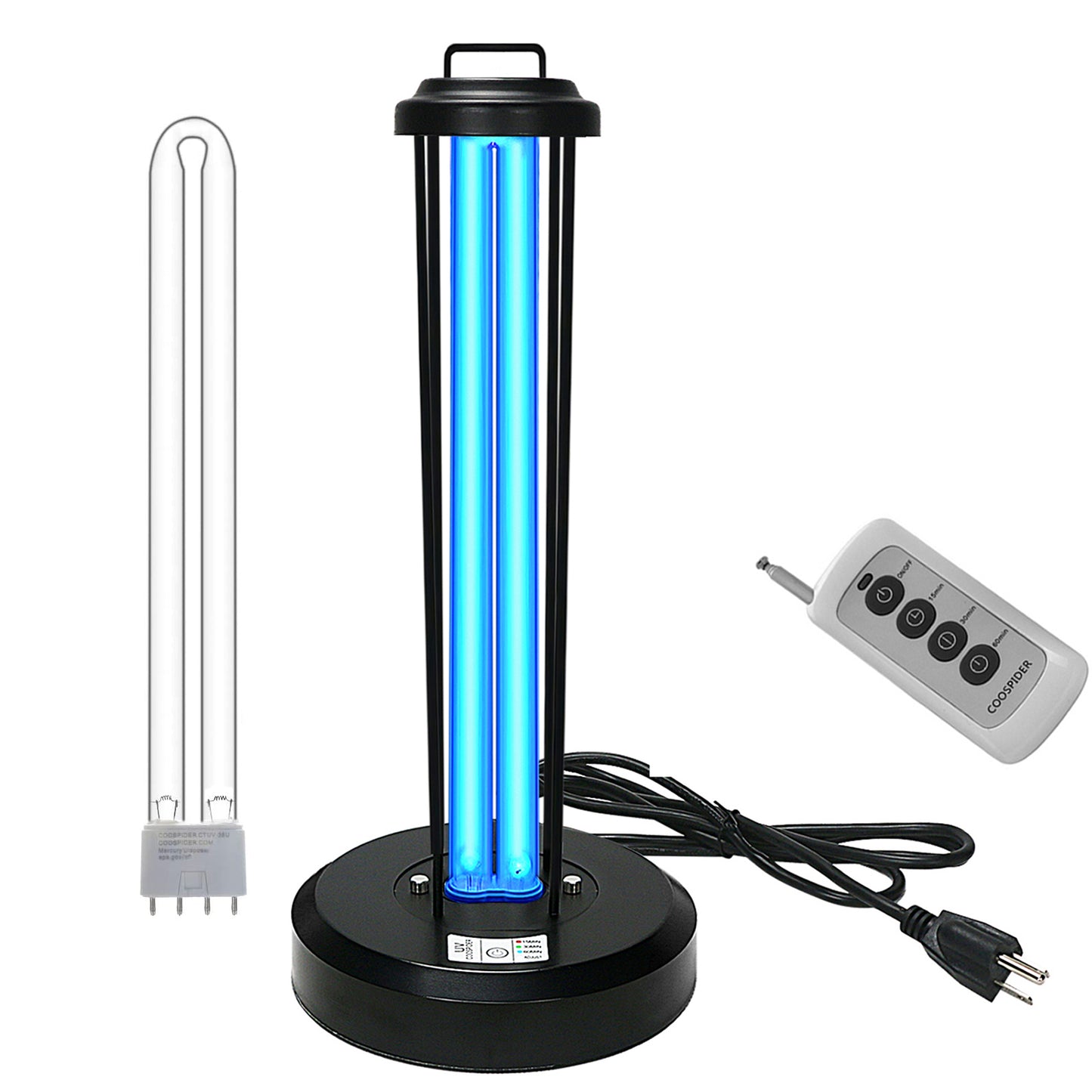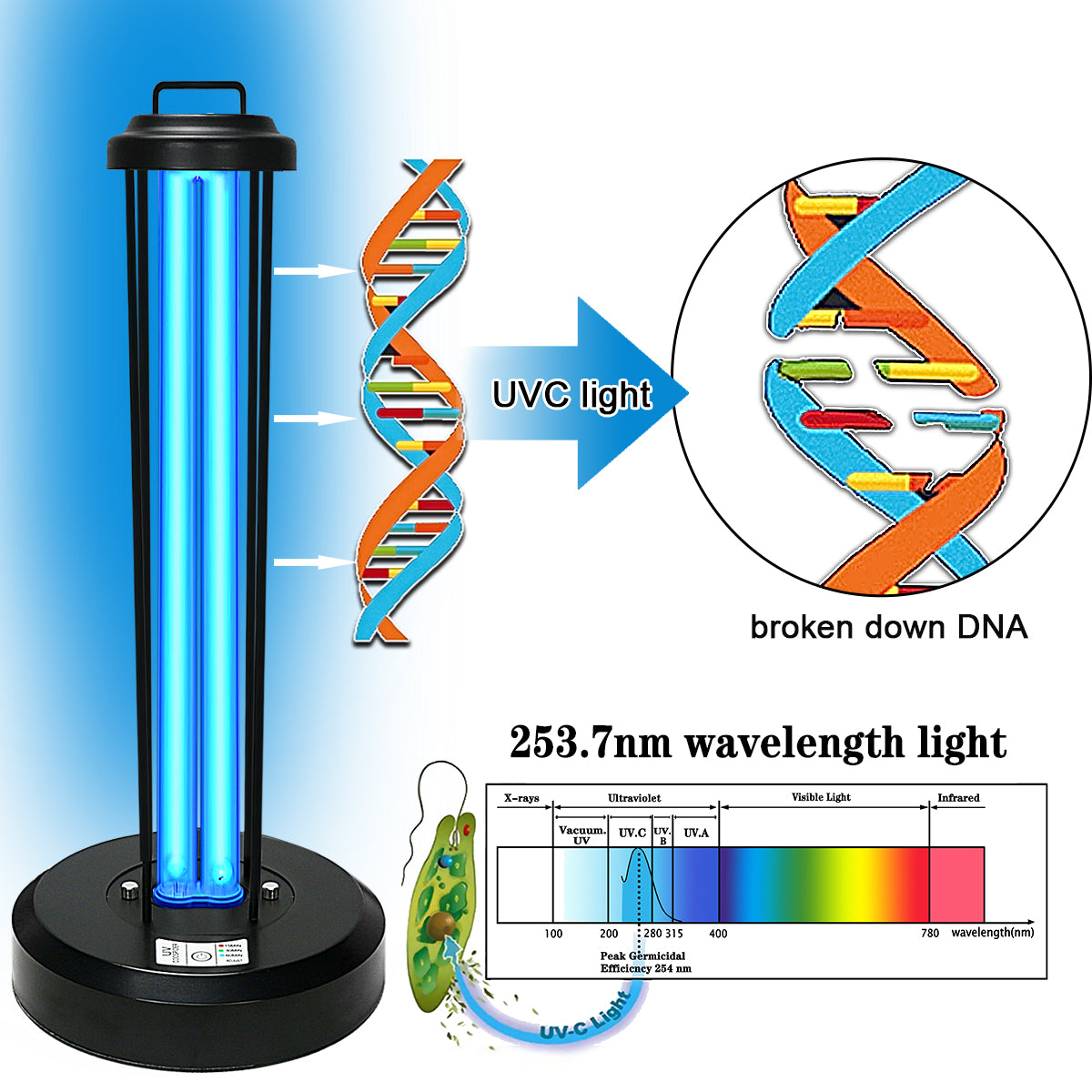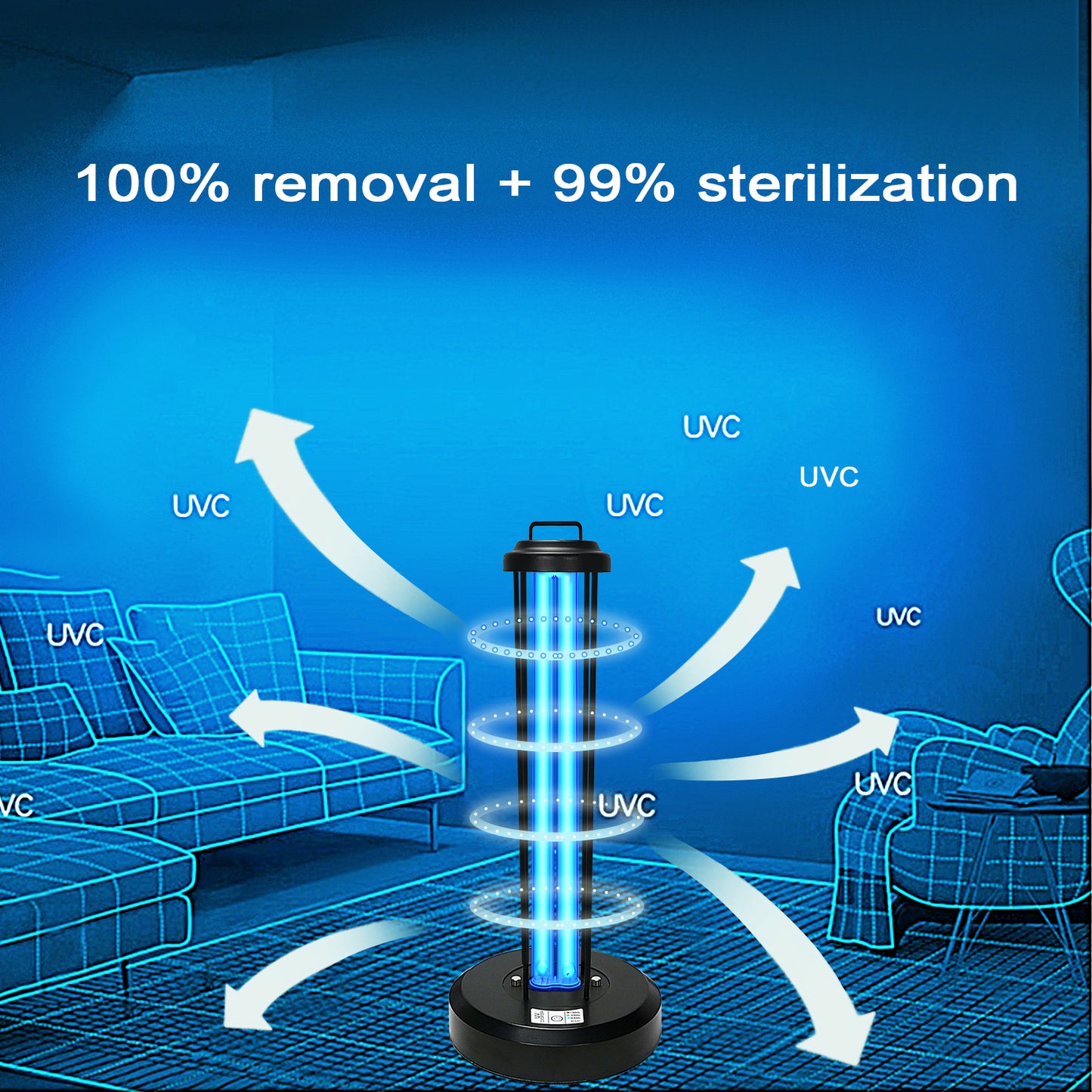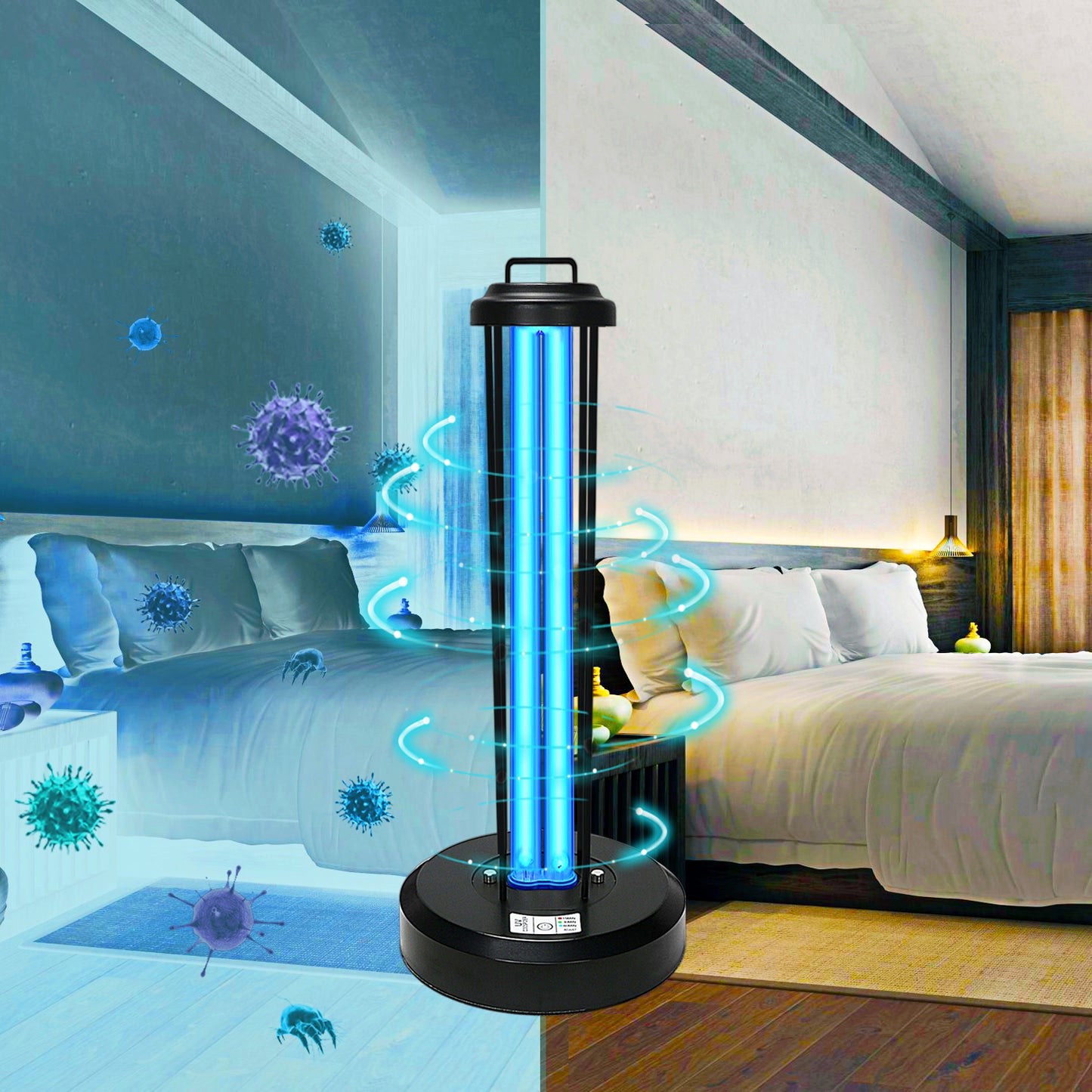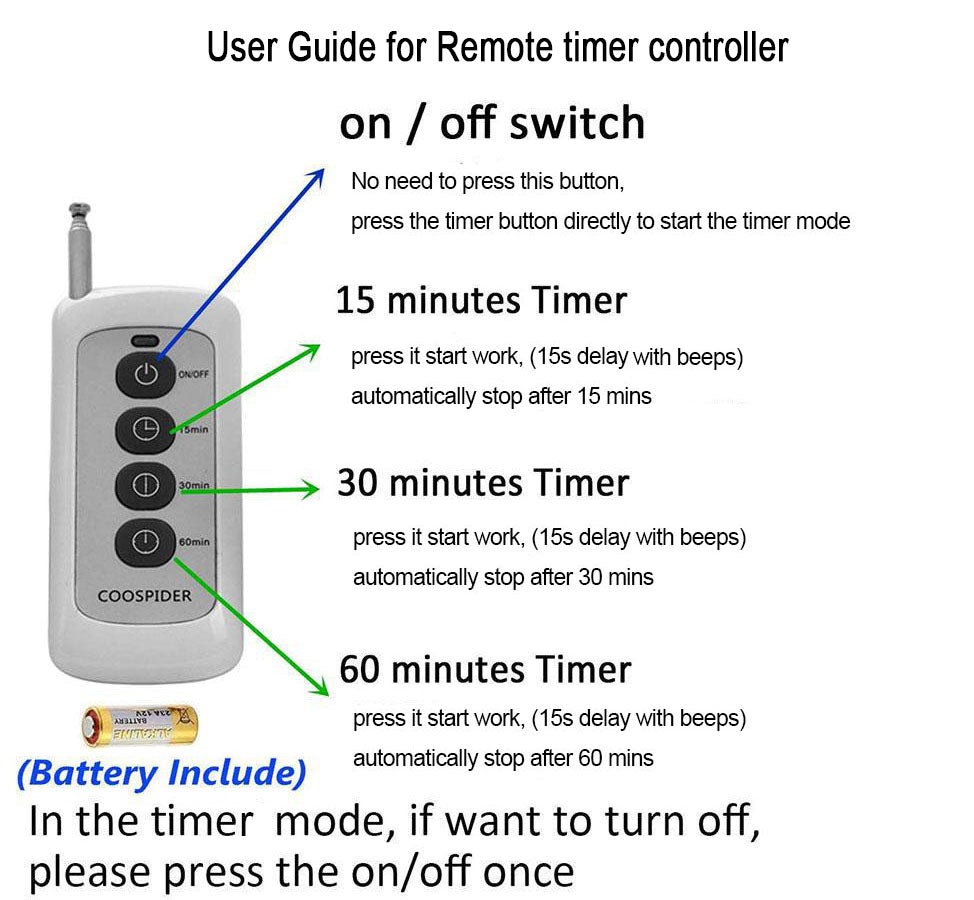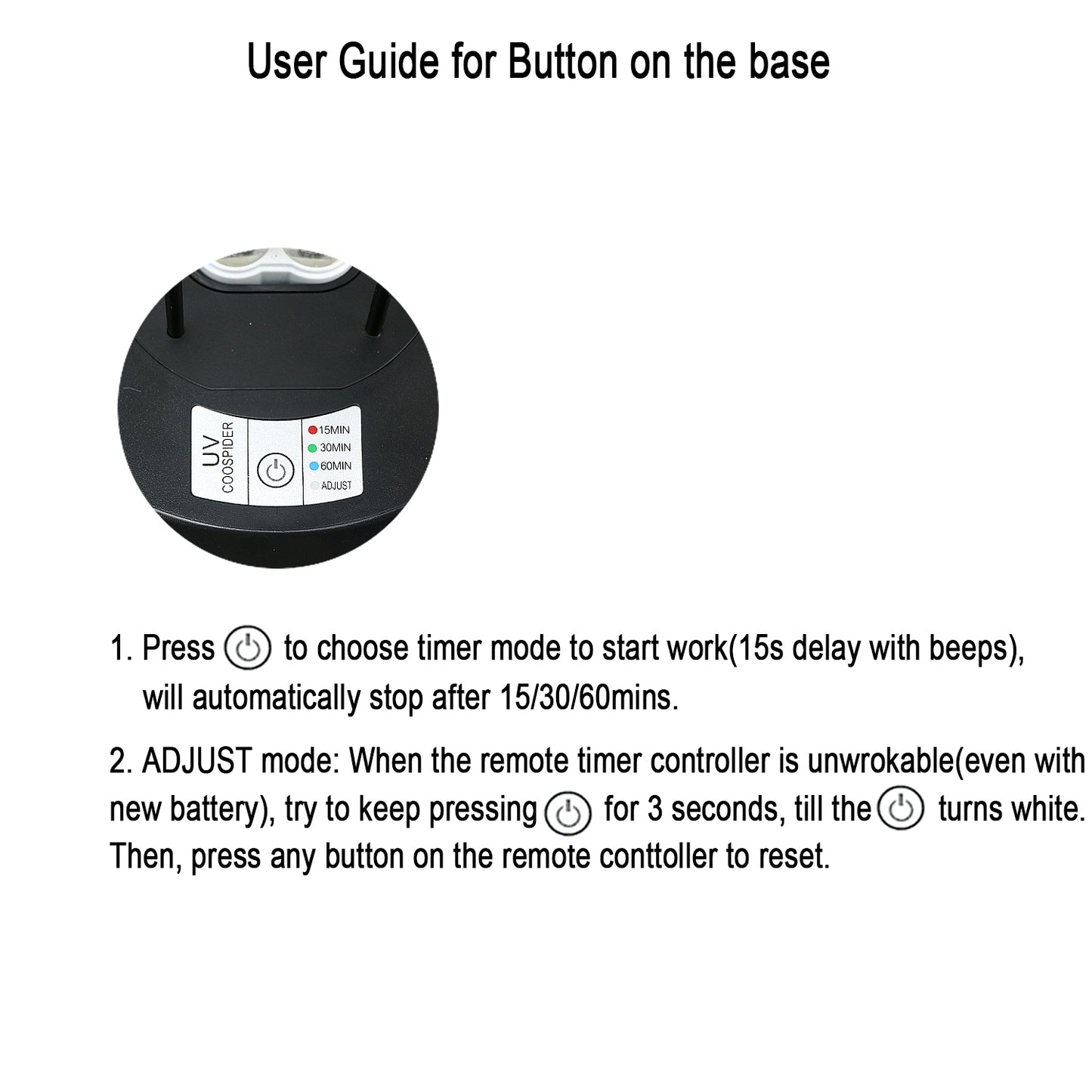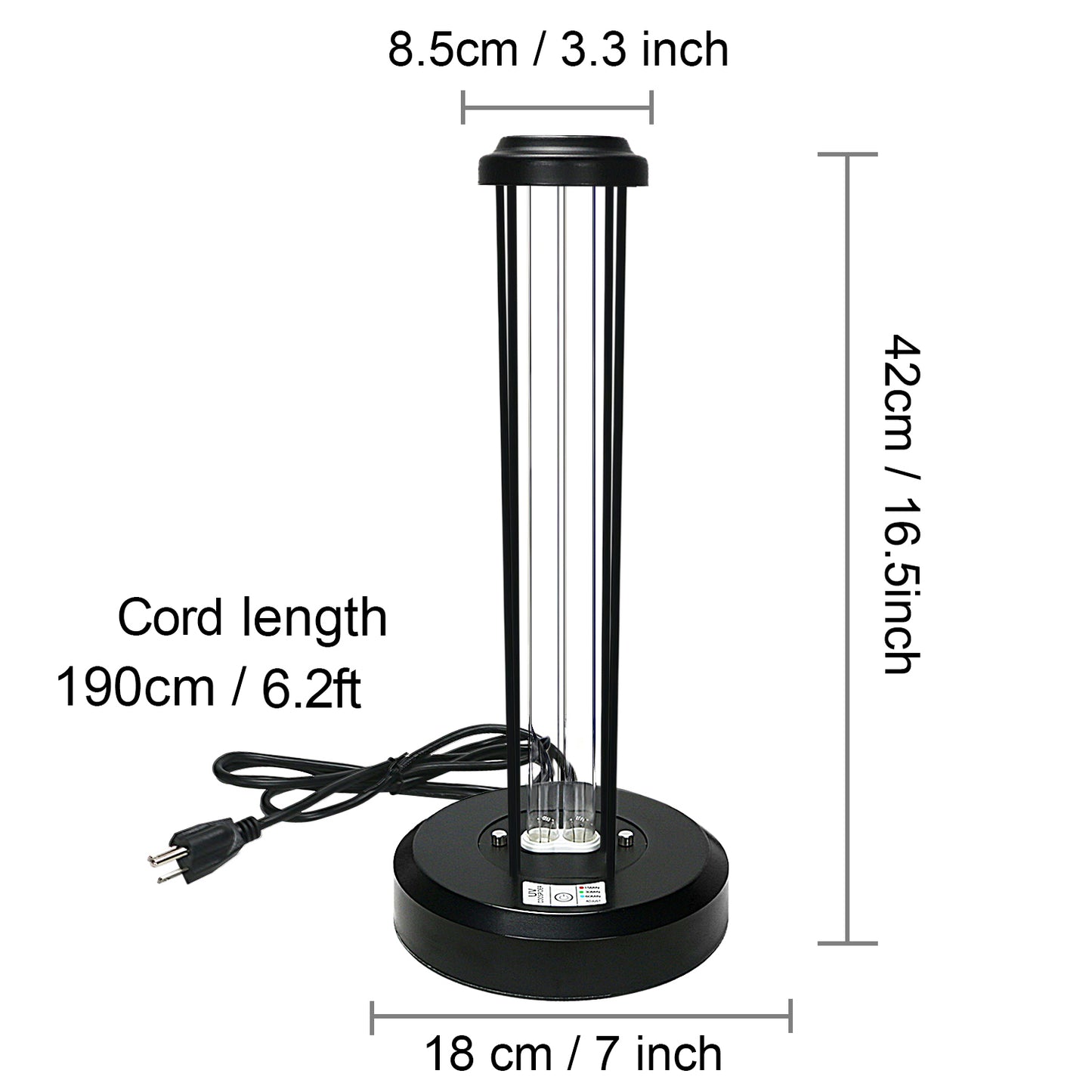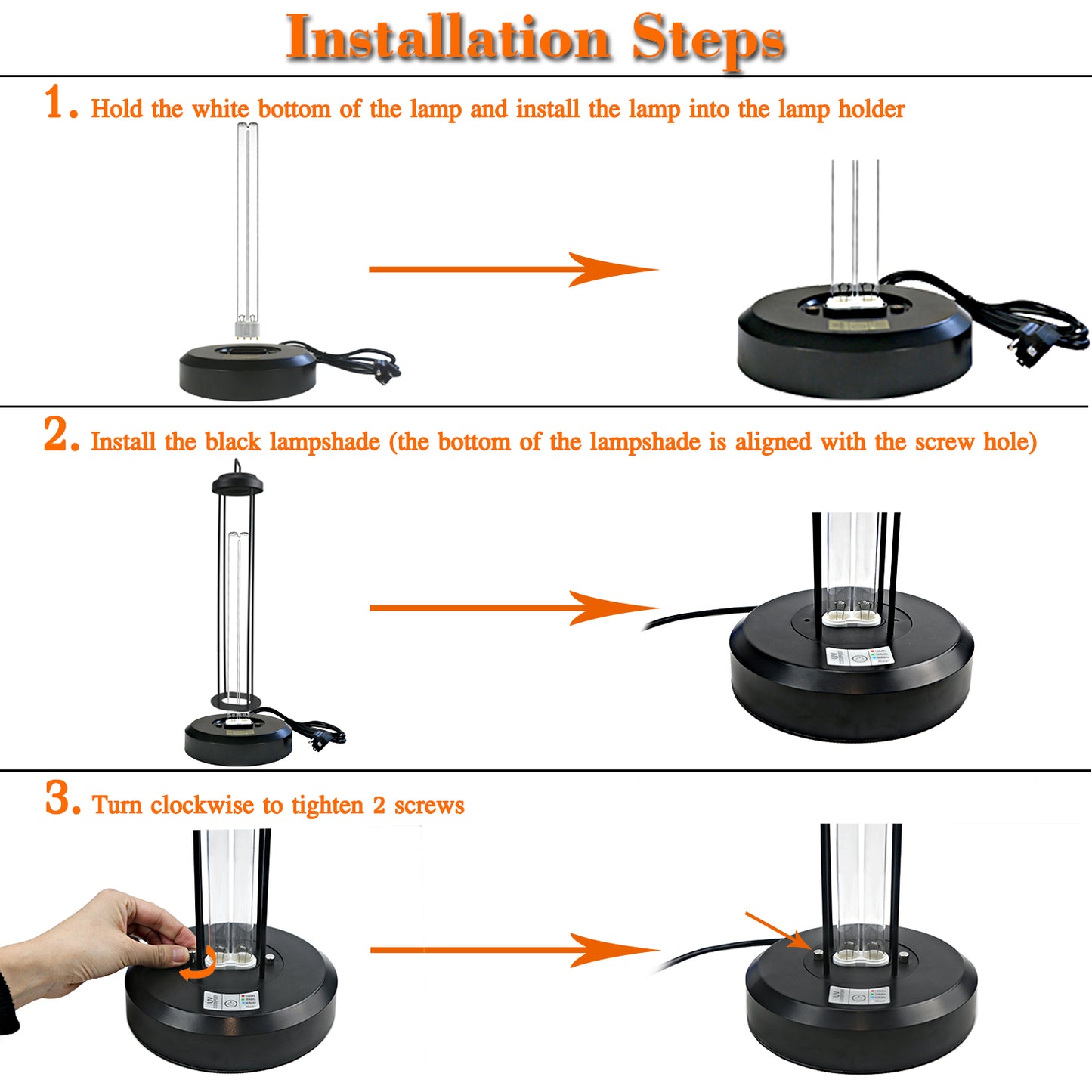 No Protects for the light bulb. It is broken now as it accidentally fell to the ground.
No Protects for the light bulb. It is broken now as it accidentally fell to the ground.
It turns on. Not sure that it really kills any molds…
I used this light as part of a white power mildew removal process. I'm not sure it actually made any difference.