【Passed by EPA】EPA EST NO.: 96998-CHN-1
【Powerful UV Germicidal Light】
UV intensity is 327 μW/cm2, at the distance of 10inch, as shown on the picture.
【Without Ozone Smell】
253.7nm wavelength UV-C ray, strong clean ability.
【Sterilization rate 99.99%】Click here to find the test report.
【High Temperature Resistance】
As the ballast is seperate from the bulb. It is installed inside the switch of cord.
【Direct Indicator Light】Block the damage from UVC light, can directly observe the working status of UVC lamp.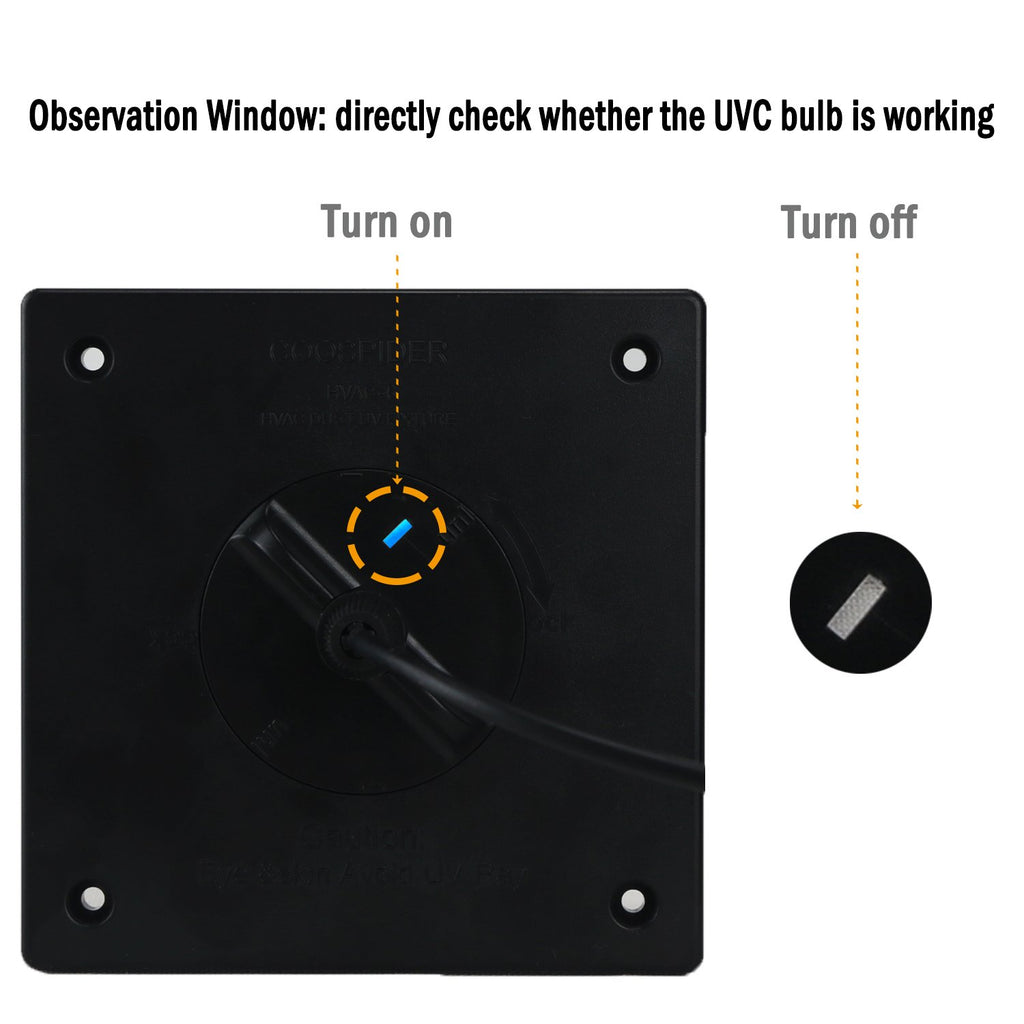 【Easy To Replace】The bulb and base are designed separately, can directly replace the bulb without the trouble of removing the entire base.

Click here to order the extra replacement bulb.
【Convenient Installation】Just cut one 2.3inch hole in duct, align the base board with the hole and fixed by the self-drilling screws (included in box), then install the bulb and plug in.
【100% satisfaction & money-back guarantee】
【 Warm Tips 】
1. Because the UV-C ray will hurt eyes and skin, so please don't look at the working bulb.
2. People/pet/plant can't be exposed to the UVC light.
【1 YEAR WARRANTY 】Committed to providing the best service, if you have any question, please contact Customer Service, we will reply within 24 hours(excluding Sunday and holiday).

Excellent service, excellent product.
Coospider UV_C Lamps.
Coospider Lamps are the easiest lamps I have installed. The mounting and electrical connections are verry well thought out and simple to acomplish. I am looking foward to seeing how the lamps will last. I Install my lamps only to operate when the indoor fan is running.
easy install
relatively easy to install and so far it seems to work great.
Great. Took the mold smell right out of the house.