Regular price
$47.79
Sale price
$43.99
Unit price
per
Sale
Sold out
In stock(China)
Takes about 10-15 business days from China to the US.
Watt: 36W    Voltage: 120V
Wavelength: 253.7nm bulb
Usage area: 600sq.ft UVC bulb without Ozone
【Strong UV intensity】1302 μW/cm2 at the distance of 10inch, as shown on the picture.
【Excellent heat dissipation】Self-contained vent.
【Larger use area】 Covers up to 600sq.ft. suitable for basement, bathroom, home, salon, closet, hotel, UV cleaner.
【Convenient use】 Can work directly in most common E26/E27 screw-in socket, no special connections required.
【FCC Certified & UL Test Report】Please contact Customer Service for more details.
【 99.99% sterilization rate 】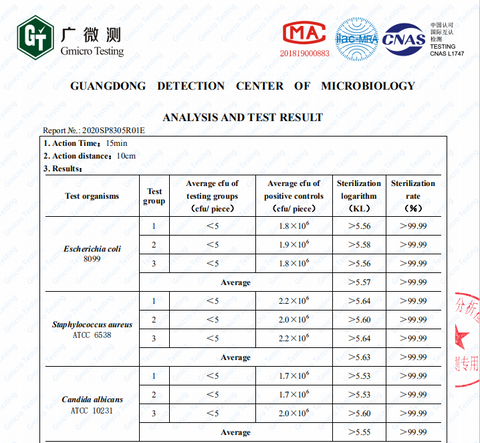 Cautions when using this UV-C bulb:
1. U-V ray will hurt eyes and skin, please don't look at the working bulb.
2. People/pets/plants must leave the room when the bulb is working.
3. Liquids such as perfumes and wines should be kept away from the UV light, as the powerful U-V rays may cause chemical metamorphism.
4. Don't put brightly colored clothes toys under the light, as the strong oxidation of U-V ray may cause slight fading.
5. If there are unmovable fish tanks or plants/painting in the room, you can cover them with a non-transparent newspaper or cloth to avoid the UVC rays.
6. Keep the bulb out of the reach of children.
【1 YEAR WARRANTY 】Committed to providing the best service, if you have any question, please contact Customer Support, we will reply within 24 hours(excluding Sunday and holiday).
How to clean up a broken bulb  - Website:epa.gov/cfl
View full details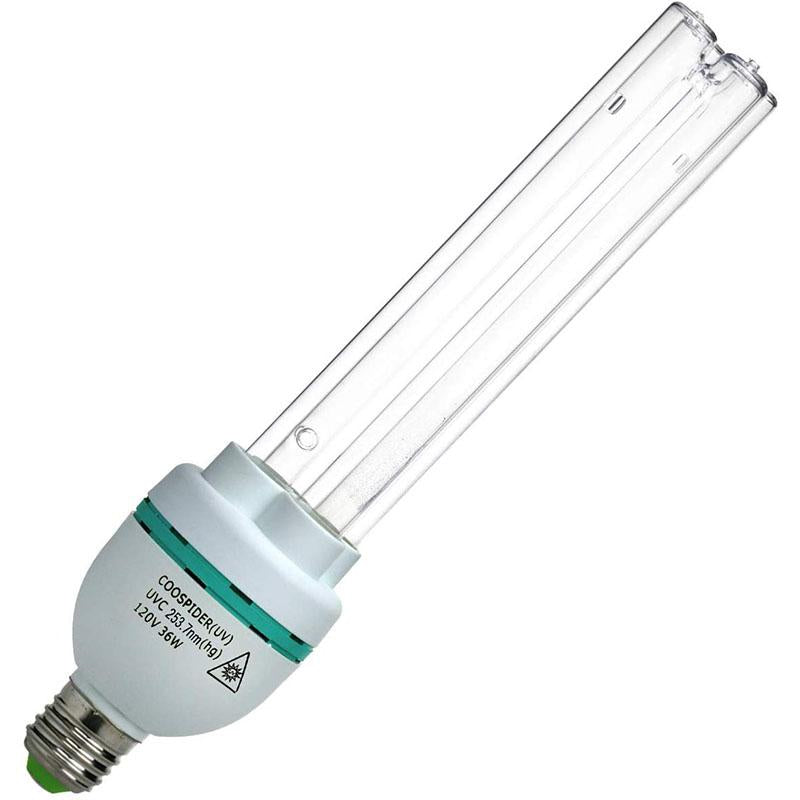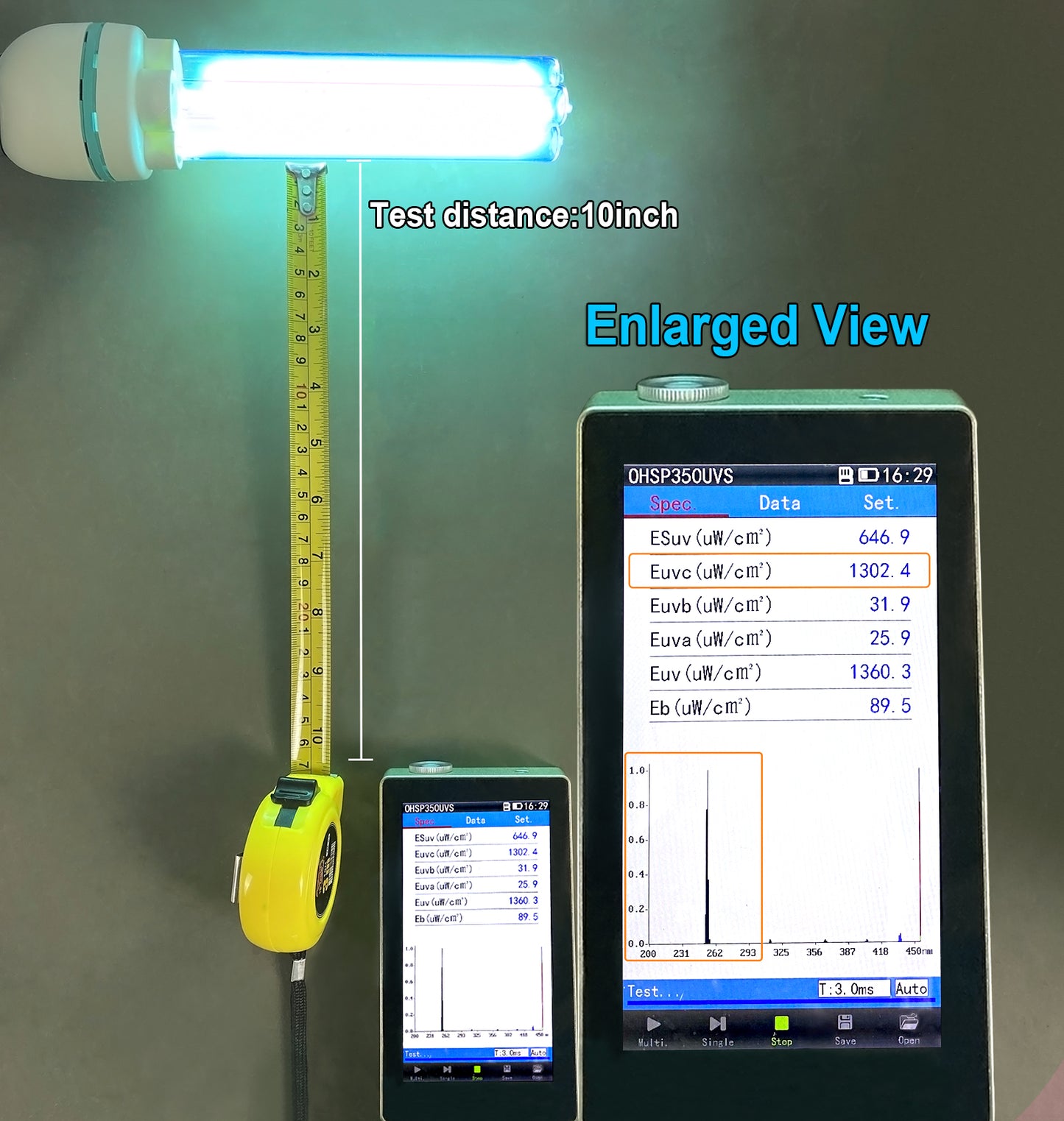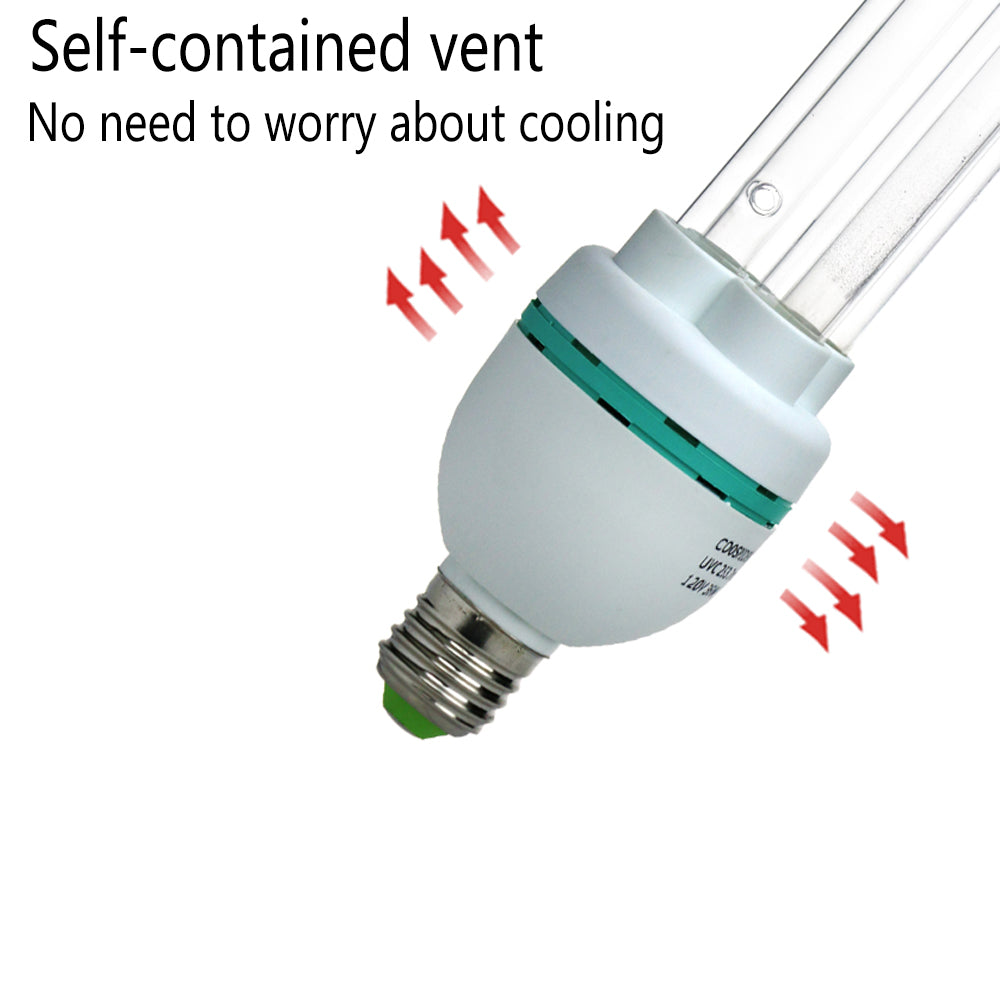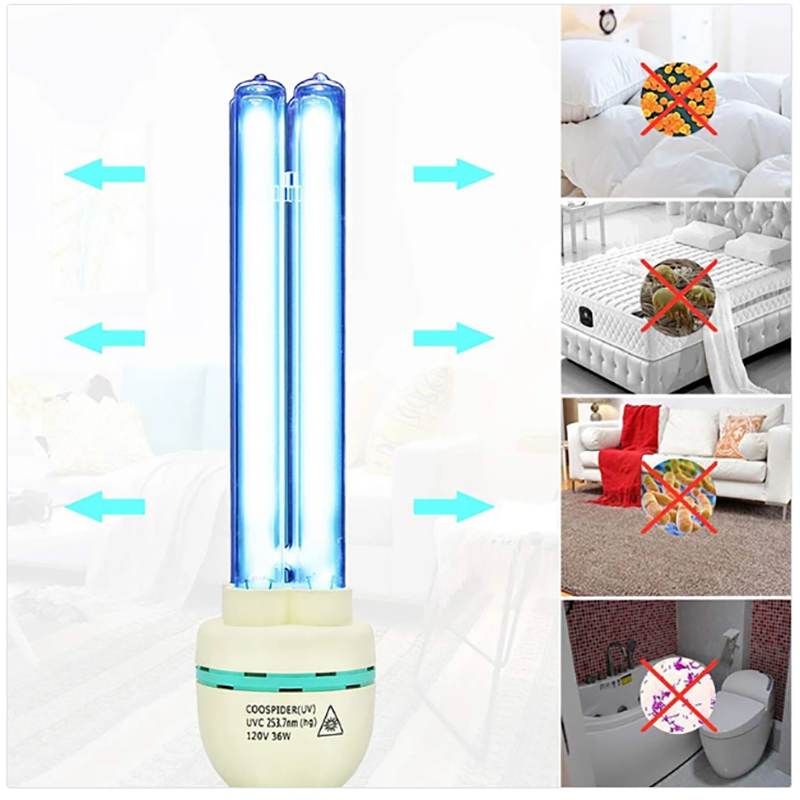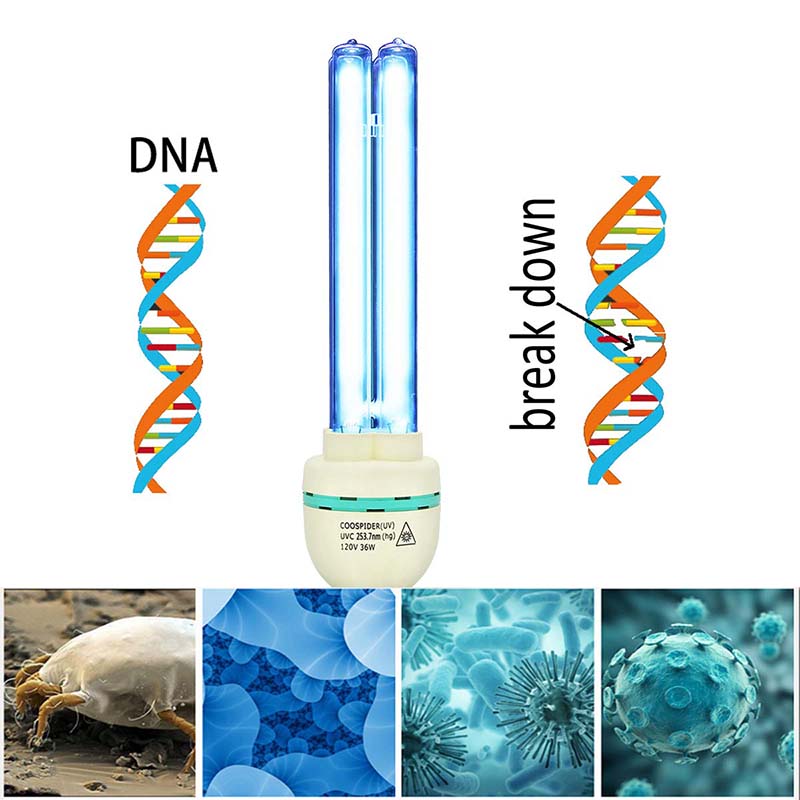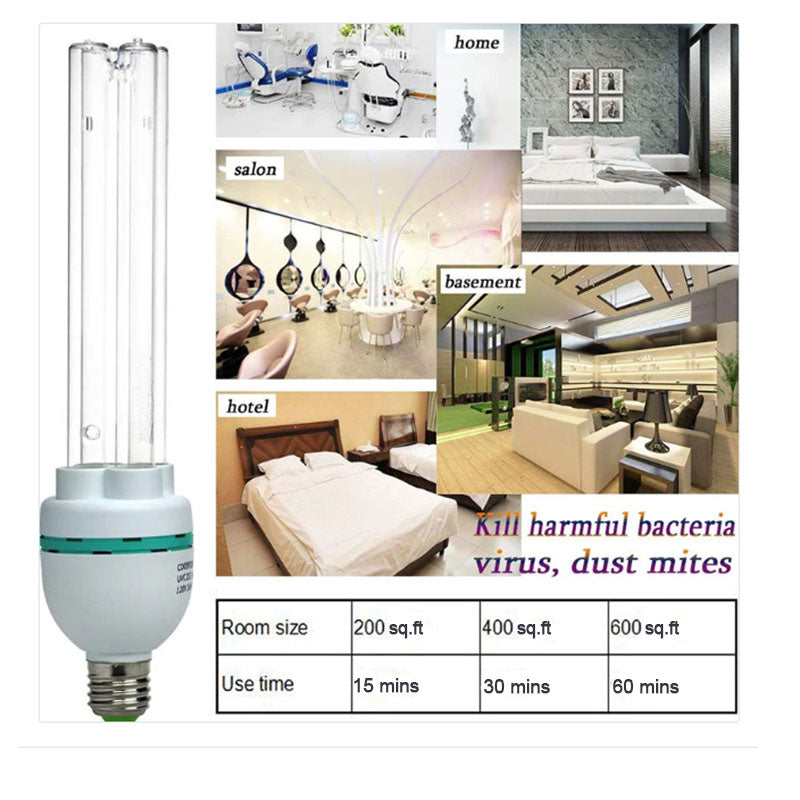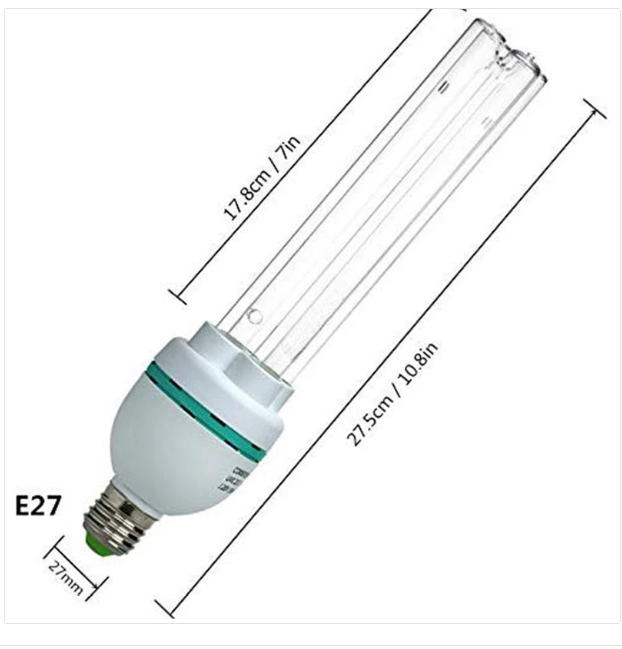 UVC Germicidal Bulb 36W E26 Screw Socket 120V, Sterilization rate 99.99% Used for Kill Germ (Replace Bulb/Ozone-free CTUV-36)
Hair
There was a big black hair glued into the bulb from somewhere inside the bulb. Freaked us all out. The bulb didn't seem to kill anything.
Pls kindly contact the Customer Service about the hair problem. We will send a new bulb to you asap. Regarding sterilization rate, pls don't worry, we have the related report to show it. Thanks again for your purchase.
Great bulb
Great price and fast service. It was here I no time!