Coospider UVC Lamp
Watt: 6W
Voltage: 110V
Wavelength: 253.7nm bulb
Cable Wire with Plug: 130cm/4.3ft
【 Without Ozone 】 253.7nm wavelength UVC light, powerful ability, no bad Ozone smell. ( Important WARNING: UV-C light will hurt eyes, eyes and skin can't be exposed to the UVC light !!! turn off the lamp before approaching it.)

【 Strong UV Intensity 】257.5 μW/cm2

at the distance of 10inch, as shown on the picture.
【 Warm Tips 】 When this bulb lit, will immediately have a special smell, it means it worked, this special smell comes from burnt harmful smalls by the UVC ray, just like in the summer sun.

【 Suitable for up to

1

00sq ft.】Ideal for use in closets, toilet, storage or other small room.

【 Convenient! Include 5ft Cable and Plug 】Lamp size: 9.25*1.4inch, includes fixing accessories for easy installation.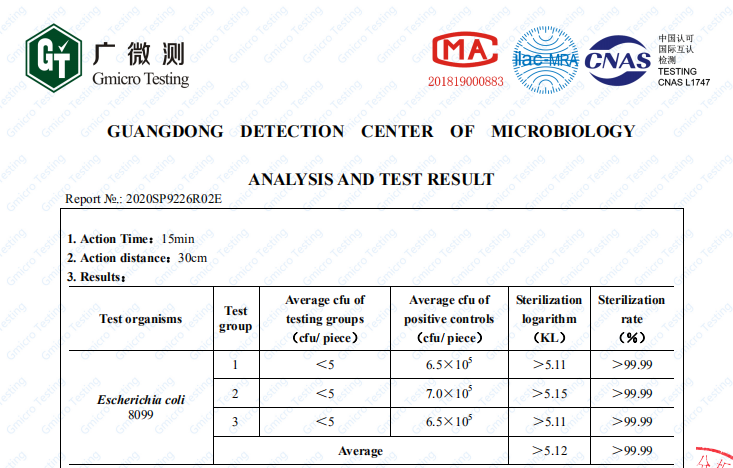 How to use:
√ If installed it in a box or drawer (use as an disinfection cabinet): 5-15 minutes once.
√ For small space disinfection: such as inside of the car, bed, closet, pet houses, inside of washing machines, under the sink, 15-30minutes once.
√ Small room: as toilet, storage room (30-60 minutes once).
The Warning when use this bulb(UV-C light was harm to eyes and skin):
☞. Don't look at the working UVC bulb.
☞. People/pet/plant can't be exposed to the UVC light, must left room when lamp work.
【1 YEAR WARRANTY 】Committed to providing the best service, if you have any question, please contact Customer Support, we will reply within 24 hours(excluding Sunday and holiday).